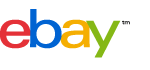 Pasasana/Krounchasana: Set of First Two Intermediate Ashtanga Series Poses
Seller of this item? Sign In for your status - Watch This Item in My eBay - Email to a Friend

Starting bid: All of Primary, Drop-back to, and Stand-up from, Urdhva Dhanurasana (and bear in mind, that's just for starters)
Buy It Now: N/A (Practice and all is coming)
End time: When you're ready and not a moment sooner.
Shipping Details: N/A (Must be picked up in person)

History: 0 bids

You can also: Get alerts via Text Message, IM or Phone Call

Meet the seller: Anonymous YC Commentator (ivdp)

Feedback: 100% Positive
Member Since: 06-01-05 in United States

Read Feedback Comments

Ask Seller a Question

Add to Favorite Sellers

View seller's other items: List


Item Description:

Insanely deep spinal twist requiring the pressing of both heels to the floor while squatting and simultaneously wrapping the arms around the knees and binding one wrist with one hand, like Marichyasana C, but with BOTH knees within the bind, followed by a moderately deep one-legged forward bend, where one leg is raised to at least a 45 degree angle from the mat, with the sole of the foot caught between the backs of the wrists and the other leg is tucked behind a la Tirianga Mukha Pada Paschimotannasana. The latter posture is thought by many to be more accessible than the former; however, mastery of both is required for the practitioner to acquire the next set of postures. In this way, the Item is seen as a "gateway" to the rest of the asanas in the Intermediate Series of the Ashtanga Yoga System. Acquisition of Item may cause deep obsession with spinal twisting and feelings of desperation for backbending postures. Item is NOT RETURNABLE under any circumstance, Buyer's remorse be damned. Accordingly....BIDDER BEWARE.
YC
P.S. Thanks ivdp!